FABIO LEPORE International Voice Trainer
CONTROL YOUR VOICE! FOR BEGINNERS OR PROFESSIONAL – FROM HOME with Skype, Messenger, FaceTime, Whatsapp
STRONG AND WEAK POINTS OF YOUR VOICE WITH INDICATIONS ABOUT HOW TO IMPROVE

IMPROVE YOUR SINGING TECHNIQUE IN SPECIFIC ASPECTS

PREPARE A SINGLE EXHIBITION AT THE BEST

GET PRACTICAL AND WORKING ADVICE FROM THE EXPERIENCE HAD ON THE STAGES OF ALL THE WORLD

FIND YOUR STYLE

USE YOUR VOICE TO FEEL BETTER TOGETHER WITH YOUR CREATIVITY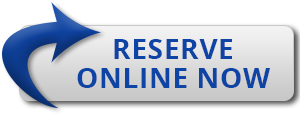 HERE ARE THE ADVANTAGES OF THE ONLINE LESSONS:
– NO TRAVEL EXPENSES
– POSSIBILITY TO VIDEO-RECORD THE LESSONS AND CONTROL YOU AGAIN
– YOU CAN HAVE A LESSON FROM EVERY PART OF THE WORLD
– YOU CAN SEND YOUR RECORDINGS IN THE WEEK WITH EXERCISES OR SONGS ASSIGNED BEFORE THE NEXT LESSON AND RECEIVE A FEEDBACK
– IMMEDIATE ONLINE SHARING OF MATERIAL
WHAT DO YOU NEED TO DO AN ONLINE LESSON?
– A MOBILE PHONE WITH INTERNET CONNECTION WITH WHICH TO MAKE A VIDEO CALL WITH SKYPE
– A SECONDARY DEVICE: COMPUTER WITH INTEGRATED SPEAKERS, IPAD OR A SECOND MOBILE PHONE CONNECTED TO BLUETOOTH SPEAKERS
– A STABLE INTERNET CONNECTION
– EAR PHONES
REVIEWS
Donato Debernardis ⭐️⭐️⭐️⭐️⭐️ – I was lucky enough to be in Fabio's hands many years ago. He immediately taught me how to take care of my voice, how to make it come out, and how to abandon the fear and insecurity that I had approaching a song. He taught me how to make a technical approach to a performance, teachings that have also been useful in my work and personal journey. He is a true teacher, a sensitive person, an older brother, who knows how to connect to his pupil and help him use his voice also as an educated relief valve, as well as an artistic expression. Fabio's lessons have changed my life, and they accompanied me in the meantime. If there was a scale of preference I would give it the maximum mark.
Giulia Cammarelle ⭐️⭐️⭐️⭐️⭐️ – As an ex-pupil, I can say how much Fabio is an excellent teacher, both from the educational and human point of view, always trying to understand the potential, skills and tastes of those in front of him and directing him in better way. His lessons are the right compromise between professionalism and the lightness of the pleasure of doing what you love. He also demonstrated this by directing the Choir of my High School, which each year was a commitment and fun that bore fruit and was highly appreciated. I hope you are lucky enough to have him as a teacher (and friend) despite his tours around the world!
Marco Di Nunno ⭐️⭐️⭐️⭐️⭐️ – I have a wonderful memory of Fabio. I studied with him 3 years, the most important of my life as a singer.
Fabio managed to send me everything he knew, with great availability and passion. With him I never felt judged, but spurred on every day because Fabio believes in his students and does not say it, but shows it with small things like a smile at the right time. Although divided by 800 km, Fabio is a person whom I will always remember in my artist career.
Pietro Magaletti ⭐️⭐️⭐️⭐️⭐️ – I have been singing with Fabio Lepore from two years and I find the method and teaching excellent. Fabio is a great professional, both as a singer and as a teacher, capable of bringing out the best from his students especially in the aspects in which they find the most difficulties. I also had the opportunity to try online teaching that does not detract from the efficiency and quality of the singing lesson, so I highly recommend it to anyone who wants to approach the study of singing with a great teacher.
Ilaria Cavone ⭐️⭐️⭐️⭐️⭐️ – Fabio was my teacher for six wonderful years. My journey with him has given me great personal satisfaction, making me achieve truly unexpected results. I remember his lessons as very pleasant moments where to take in a nice way, all the experience that Fabio can boast of. He gives himself completely, without reservations. The thing I like most about Fabio Lepore is the way he does his job, always attentive, precise, correct and amused. It transmits joy and good humor. His singing skills are known to all. I love it.
Claudia Maurino ⭐️⭐️⭐️⭐️⭐️ – Eternal gratitude to the teacher Fabio Lepore! My desire was to sing again like when I was young, but I could not produce sounds as I wanted. After ascertaining from a specialist that I had no "physical" problems but only an incorrect emission, I started a long and tiring journey with Fabio that finally led me to sing with satisfaction. Fabio taught me the technique and helped me not to give up and to maintain confidence even when I had lost the motivation. Did I mention that I will feel eternal gratitude for Fabio?
Maresa Di Tullio ⭐️⭐️⭐️⭐️⭐️ – I met Fabio with a very specific purpose: to be free of those lyricisms deriving from my classical studies and not compatible with jazz singing. From a light soprano voice now i arrive sometimes, with his exercises, to express myself with a voice so dark that i turn to the mirror and i say to me: "get out of that body, alien!" I am very happy and i like his lessons because in addition to the didactic aspect, of which I appreciate the method and assiduity for me very important, there is the human aspect. I arrive running after a day of work distraught and stressed and he understands from my "hello" how i am and how my voice is.
Rosalinda Tassielli ⭐️⭐️⭐️⭐️⭐️ – Since I was a child my biggest passion has been singing. Unfortunately, due to wrong teachers, I accused a serious problem with the vocal cords that made me believe that I could no longer sing. After several years, I made up my mind to star singing again. I thought I could no longer sing like in the past and the fear of returning voiceless was so great. Then I met Fabio who believed in me but above all with a lot of patience, he taught me the real TECHNIQUE. I have been studying with him for 2 years now and thanks to him I have now taken up my greatest passion.
Tiziano Caputo ⭐️⭐️⭐️⭐️⭐️ – During the singing lessons, I had the opportunity to explore new horizons thanks to the advice of Fabio who immediately managed to perceive my technical gaps and in a short time, through targeted vocalizations, to resolve them. In addition, I had the opportunity to familiarize myself better with my voice, overcoming the limits of my extension and eliminating all tensions.
Thanks to all my students that every day give me a lot of emotions during the lessons.
Here some example of the luck i had in the last years.
Welcome!
If you are here you are probably wondering what the teaching of singing consists of… or much more simply you will be curious to know what my thoughts are about "singing".
I would like to start with the usual phrase that I have heard many times: "I don't know how to approach the study of singing because they told me that by learning the technique you lose in expressiveness".
This is one of the most wrong things you can hear about this matter.
The "singing technique" ( it means right way to sing) is the elimination of tensions and the maximum freedom of psycho-physical approach on the songs.
The technique helps to develop expressiveness and to discover the possibilities given to us by mother nature, avoiding pathologies related to the bad use of the voice.
The question to ask at this point is simple: "how do you find a good and complete singing teacher?".
In my opinion, a necessary (but not sufficient) condition for being a good singing teacher is to be a valid singer, due to the very nature of the teaching methodology of singing.
Those who do not have control of their sounds, those who do not have mastery, those who do not have communication skills, and finally those who do not have experience as a singer with the same preparation with another teacher will surely have less means to teach the singing technique.
At the same time, identifying a valid singer who has all these characteristics is not enough to be able to deduce that he is a valid teacher: he must have didactic skills that are the result of study and communication.
In short, first evaluate your teacher listening his concerts if you want to have idea of what potentially he will be able to transmit to you.
The second tip is to choose your teacher based on what you like to sing more. If you want to study opera singing look for a teacher of opera singing, if you want to sing pop look look for a teacher of pop singing, if you want to sing jazz look for a teacher of jazz singing. It will certainly be much more useful to you by giving you stylistic advice resulting from his experience as a singer.
The third piece of advice: undertake different educational paths by attending seminars and trying to work with different teachers.
With the same preparation, each teacher can offer you his experience and can convey the same concept by giving you something different. But at the same time ..give to your teacher time to work with you.
For example, changing teachers every 2 months … is wrong. It takes time to enter into an emotional relationship with the student and to allow them to live their emotions through the song.
I wish you a good job.
Fabio Lepore
How to use correctly the voice and application study of Vocal Technique
The course takes place in a variable time that depends on the preparation taken in any previous student studies, on the teacher/student communication skills as well as of course on the talent.
Topics:
– 1 Knowledge of personal potential and limits at the beginning of studies
– 2 Breathing
Breathing techniques
Breath support and air flow control
Breath-sound coordination
Sound attack
Respiratory muscle elasticity
– 3 Phonatory organs and anatomical aspects
The larynx
The vocal cords
The resonators
The mask
Tongue and lips
The soft palate
– 4 Registers and vocal classifications
The stamp
The extension
The weaving
The guttural sounds
The classification of the item
The passage of register
Chest voice and head voice
Falsetto
– 5 Singing and performing
Pre-concert vocal warming
The relationship with the audience
The dynamics in the chest and head registers
The interpretation linked to the technique
Posture
Vocal improvisation
Soul binding
Using the microphone
– 6 Protect the voice
The ideal environmental conditions for singing
Diseases
Natural products
The visit to the speech therapist
– 7 Directory
Execution of pieces of progressive difficulty taken from soul music, from international and Italian pop music, from blues, from Latin American repertoire, from jazz, from rock
Choice of the song and its key
Analysis of the structure of the piece
Use of audio backing tracks or preferably real-time accompaniment on the piano
Performance recording and accurate sound analysis