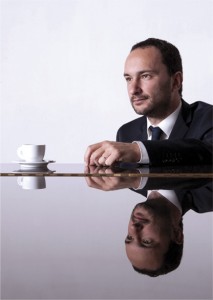 In Italiano
He take part to many kind of musical projects: jazz, pop, a cappella music, singing with symphonic orchestras, big bands, musical shows, performing in some of the best theaters of 50 countries in 5 continents around the world.
CURRICULUM:
He collaborate with: Dionne Warwick, Jazz Studio Orchestra, Simferopol City Big Band, Sebastopol City Big Band,BJL Big Band, Orchestra Mediterranea, Orchestra della Valle d'Itria, Orchestra della  Provincia di Bari, Eurorchestra, Paolo Bonolis, Paola Perego, Marchio Bossa, Tosi Poleri, Claudia Koll, Mario Rosini, Luigi Giannatempo, Gianfranco Lombardi, Graziano Galatone, Andrea Figallo, Ciro Caravano, Antonio Stornaiolo, Gigi Cifarelli, Gio' Di Tonno, Mariella Nava, Caparezza and many others.
Whit his first solo album "Pausa Caffè" he toured Jazz Festivals in all the world: Belarus (Jazz Most Festival Minsk for the World Cup of Ice Hockey 2014 following Gregory Porter and Ian Shaw guest of the last editions), China (Canton Festival 2015), Bulgaria (Bansko Jazz Festival 2014), Argentina 2015 (8 concerts in the area of Cordoba), Wales Jazz Tour 2016, Belarus Theatre Tour for the Philharmonic Society in 2016, Wales Jazz Tour in 2018, Live in Blue Bay Jazz Festival (Russia) 2017 e 2018, Baku Jazz Days 2019 Azerbaijan. Pausa Caffe' reach 500.000 listening online.
In 2004, he founded the "Mezzotono" a-cappella vocal quintet. The group experienced many shows on tv, festivals and theaters (Dubai Jazz Festival, London Jazz Festival, Shanghai TV Show, Cairo Opera House, Johor Bahru Jazz Festival, Bari Jazz Festival, Vivavoce Festival, Ravenna Festival, Suoni dal Monviso, Solevoci Festival). Abroad, 45 countries and 5 continents have hosted Mezzotono's music,  making it the Italian vocal group with most appearances abroad. In 2008 they won "Solevoci Festival" in Varese as best group and best song for "Balletto Barese". In 2017 Mezzotono take part to '709' a CD of Caparezza that had the Gold Disk prize for number of selling.
He take part of the Musicals: "Eleven"; "Odissey" (Salerno 2008) as Eumeo and "West Side Story" (Bari 2008) as Tony.
DIDACTICS:
He is member of A.I.C.I. Association of Italian Teachers of Singing.
He made a careful study of voice frequenting seminaries and meetings of singing, phoniatrics and loghopedy with Paola Arnesano, Carlo Lomanto, Jay Clayton, Serge Wilfart, Danila Satragno, Franco Fussi, Silvia Magnani, Matteo Belli, Beppe Vessicchio, Fabrizio Pausini, Bernadette Manca di Nissa, Virginio Fedeli, Enrico Stinchelli, Marty Jane Robertson, Anna Bakja, Giulio di Raco, Ingo Titze, Johann Sundberg, Bruno Coulombeau, Andrè Romani Perouse, Joseph Schlomicher, Per Ake Lindestad, Alfonso Borragan, Federica Felici e Paolo Frigoli,Veronica Schupfer.
He teaches at "Il Pentagramma" in Bari singing.
DISCOGRAPHY:
"Hotel Conchiglia" con i Mezzotono – Gianni Ciardo – 2006
"Colorando" – Marchio Bossa – Azzurra Music (Verona) 2008
"Mezzotono" – Preludio (Milano) 2008
"A-Cappella Made in Italy" – Preludio (Milano) 2008
"Swingin' Christmas di Guido Di Leone" – Four (Bari) 2009
"Chorus" – Four (Bari) 2010
"Radio Bossa Channel" – Marchio Bossa – Azzurra Music (Verona) 2012
"Pausa Caffè" – Preludio (Milano) 2012
"Mad in Italy" – Preludio (Milano) 2015
"Fragile" – Preludio (Milano) 2019